Vegan Stuff by Japan Center –
|
Foodepedia, with the help of Japan Center, has put together a few vegan and non-alcoholic treats for you to keep up with New Year's resolutions.
According to research, 43% of people tend to give up on their NY goals by the end of the second week of January. No surprise, as many diets can be quite boring, but it's the small changes that matter.
Japan Center – the largest Japanese food hall in Europe – wants to encourage us all to make small sustainable changes that help us maintain a healthier lifestyle.
The life expectancy of people in Japan is one of the highest in the world, and since Japanese cuisine is known for its fresh and unprocessed ingredients, this is hardly surprising.
Whether you're sticking with Veganuary and want to try some authentic tofu, or taking on the Dry January challenge and need a new non-alcoholic alternative, Japan Center has plenty of tempting items:
Gekkeikan Alcohol Free 0.00% Daiginjo Sake (RRP: £5.39)
I love an umami taste of sake and this is a great alternative if you're tired of the sweet Pepsi or Sprite. Sake is traditionally an alcoholic beverage, made by fermenting polished rice at various levels.
Daiginjo Sake has made an alcohol-free 0.00% and it tastes just like a normal sake with a slightly sweeter note. It even has the fruity note of banana and bubble gum, like the Dassai Junmai Daiginjo Sake.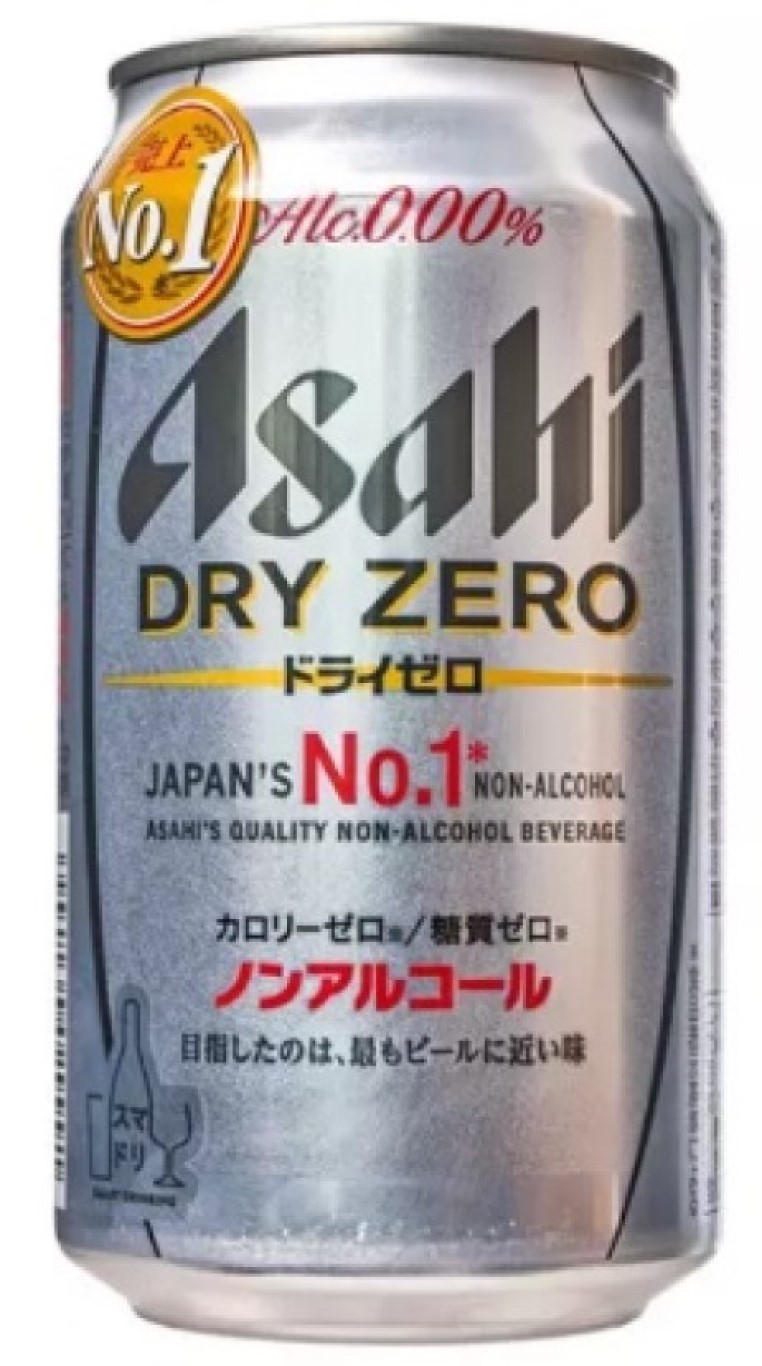 Asahi Dry Zero non-alcoholic beer (RRP: £3.59)
Japan Center also has the Japanese classic super dry Asahi beer, but without alcohol. It retains the crunchy, light and dry taste of Asahi. Even the most ardent Asahi fan can be fooled by this, the difference is completely absent.

Kitou 100% Yuzu Fruit Juice (RRP: £9.59)
This is my favorite citrus fruit. Yuzu fruit is native to Japan and has a very unique taste. You probably know yuzu from Japanese or Nikkei restaurants. Kitout Yuzu Juice is 100% pure, zesty citrus juice squeezed from Tokushima's Kitou yuzu fruit.
With no added sugar, the juice is perfect for pouring and squeezing into all your favorite recipes, whether it's a marinade, dressing, sorbet or ponzu. I love it in tuna ahi poke, green tea or martinis.
Chilled Japan Center Vegan Kodawari Tofu (RRP: £4.38)
It wouldn't be Japan without tofu. Japan Center's tofu shelf is full of numerous brands and varieties to choose from.
I remember my first time trying tofu in 2014. It was baked in Whole Foods Market. I was not impressed with the taste at all and couldn't eat it.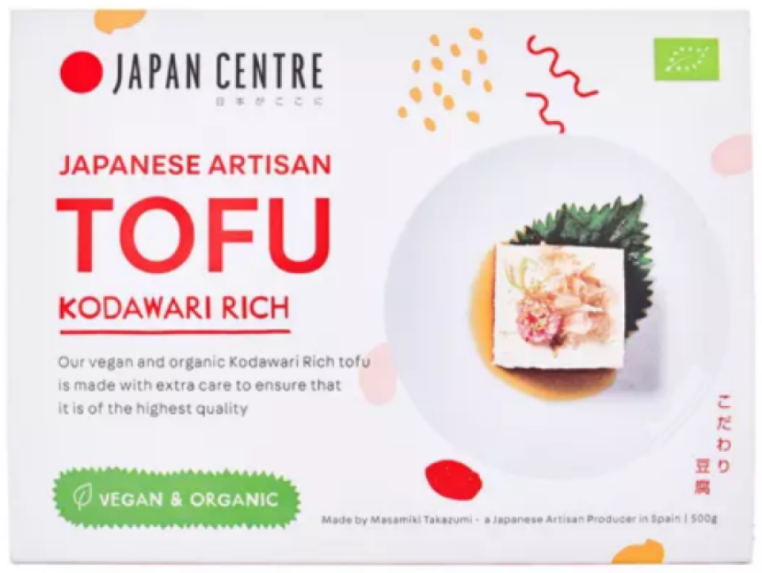 Now I am a regular consumer. I prefer the firm organic varieties. I learned that as with green tea, the taste largely depends on the brand, firmness and country of production. Tofu is perfect to use if you want to eat less meat for Veganuary, thanks to its high protein content.
Kodawari is a firm tofu. It's also organic. It is great for absorbing soups and sauces. Packed with the nutrients of organically grown soybeans, Kodawari tofu was developed to maximize its health benefits, taste and versatility.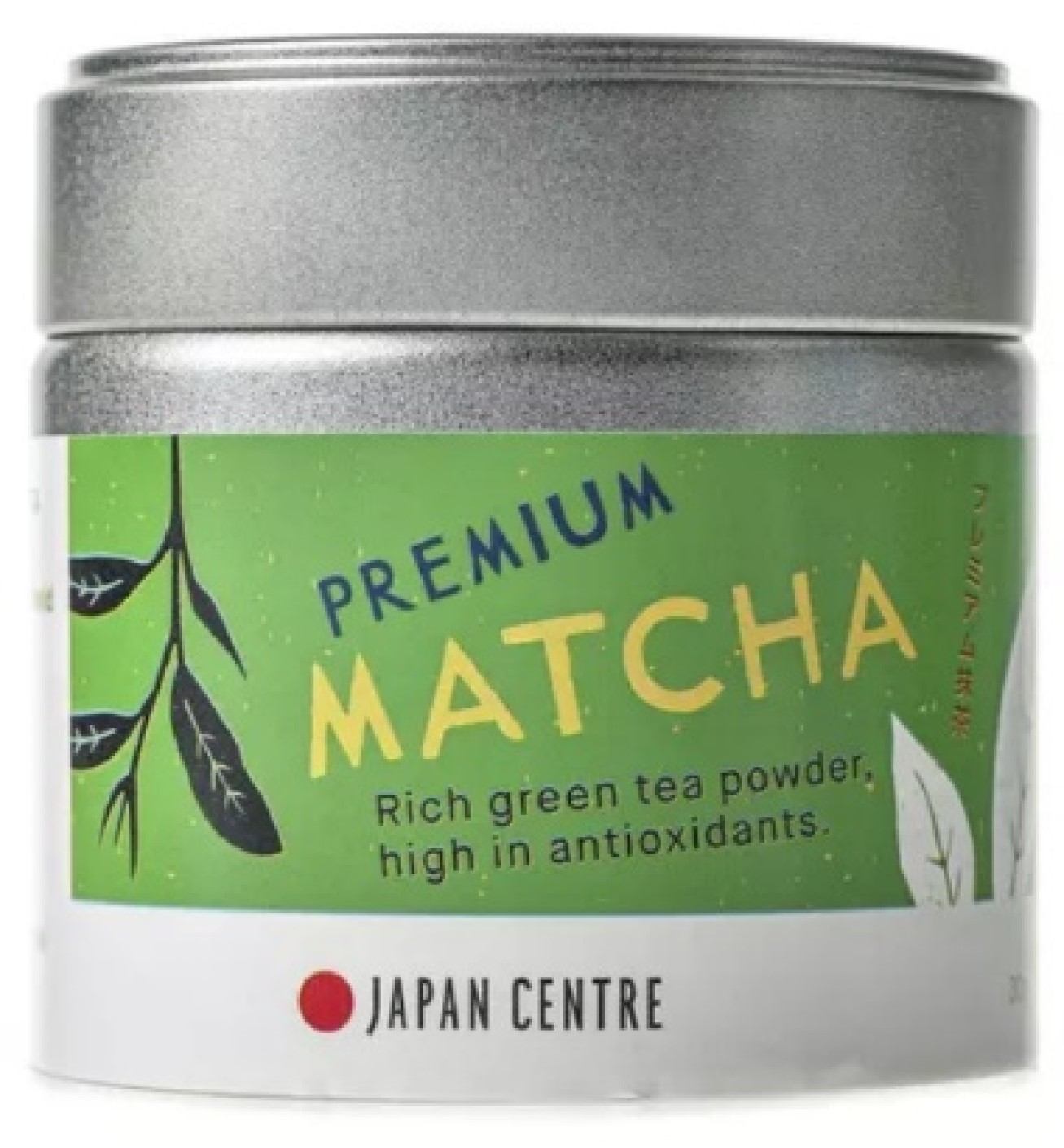 Premium Stone Ground Matcha Green Tea Powder (RRP £7.99)
For those looking for quick and easy additions to their meals, try Premium Stone Ground Matcha Green Tea Powder, packed with antioxidants. Not only is matcha great for baking, it can also be drunk in tea or coffee or made into matcha latte with vegan milk. My personal favorite is with oat m*lk, it adds a lovely sweet note to the taste of green tea.
White Sweet Miso
There is also the classic white miso paste. Japan Center now has its own at a competitive price compared to other brands at RRP: £2.49. It's great on its own as miso soup, or mixed with brown miso paste for a fuller miso soup flavor.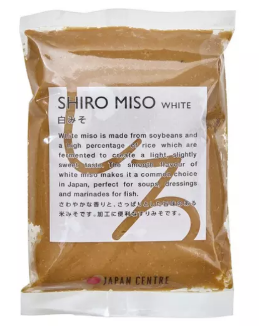 I also use the white miso for the Japanese vegan classic Nasu Dengaku – miso-glazed eggplant. The taste is quite complex, but nevertheless it is actually a very easy dish to make.
White miso is also great on vegetables, steamed broccoli and with honey, toasted sesame oil and white miso or mixed in marinades on salmon, tofu or chicken.
Not only is miso high in protein, but it is also known to lower cholesterol, boost the immune system, and improve digestion.
Kodansha The Just Bento Cookbook 2: Make-Ahead, easy, healthy take-away lunches (RRP: £16)
For more healthy umami cooking inspiration, there's a great cookbook. Preparing meals is a surefire way to make sure you stay on track and eat well during the week.
The Just Bento Cookbook 2 adds delicious new layers to your balanced Bento cooking, with all-new recipes. The Just Bento Cookbook 2 dives into making over 100 quick, healthy, packaged meals on the go, including low-carb, vegetarian, and vegan options to suit all dietary needs.
As regards Japan Centre
Founded in London in 1976, Japan Center is one of the largest and most influential Japanese stores in Europe. With a passion for providing the finest authentic goods, the Japan Center has a range of over 3,000 food, beverage and lifestyle products. Experts in the shop make Japanese sushi and hot souzai, and the fishmonger's and butcher's counters serve fresh produce cut in the traditional Japanese way.
The in-store bakery serves a large selection of handmade and hard-to-find Japanese pastries and breads, baked daily.
Japan Center now has three food halls in Leicester Square, Westfield White City and Stratford, where it sells a plethora of authentic Japanese food ingredients and food-to-go stalls, alongside a huge selection of sake, and is expanding into the beauty and lifestyle area with cookbooks, crockery and Japanese skin care products.
The Leicester Square branch will open London's first mochi bar in 2021, selling all things mochi, including doughnuts, biscuits, pan bread, ice cream, daifuku and dango.
The food halls have also expanded considerably in recent years. In Westfield White City, the brand launched a Sake & Oyster Bar in April 2022 to highlight how the umami flavors complement each other.
Japan Center also has an online store with over 3,000 Japanese and Asian products sourced directly from Japan and all over Asia.