The Great Outdoors: Summer Food and Drink Options Just Better Collection from Dunes Stores
|
Irish Cáis ir Halloumi, €3.49 or mix and match three for two until August 16
A perennially popular veggie option for barbecue, halloumi is a lamb cheese that originated in Cyprus. This delicious Irish version is made by The Proper Dairy Company using milk from three family farms in Co Tipperary: cow's milk from Oliver O'Gorman in Clonmel, goat's milk from Seamus and Norma Leahy in Ballyquirk in Co Limerick, and Brendan and Michael Cross at Sheep's Milk Cashel. Veggie or not a veggie, you'll love its salty, tangy flavor and satisfyingly chewy texture.
Organic Bruschetta with Italian Sea Salt and Olive Oil, €2.99 down from €2 until August 16
In hot weather, I find myself craving salty food. If you do, you'll love these organic bruschetta made by Perino's Bakery in Rome. Serve with an antipasti platter, topped with hummus or pâté, or serve as a snack on its own.
Handmade West Cork Gubbin Chorizo ​​and Irish Potato Quiche, €4.50
Fingal Ferguson has acquired great status in the Irish food scene, and it's no surprise: the meat he produces at Gubbin Smokehouse in West Cork is one of the best you'll taste anywhere in the world. Here, Zana Cookhouse mixes Ferguson's chorizo ​​with Irish cream, Irish free-range eggs, and Irish butter pastry to create a rich, indulgent quiche that can be eaten hot or cold. Serve it with a simple green salad for a delicious summer meal.
Handmade Irish Smoked Trout Pâté, €4.99 or Mix and Match Three for Two August 16
Pressed for time to put together your picnic or outdoor gathering? This Smoked Trout Pate with some freshly baked, crusty bread would be a great place to start. Created by Owen and Lorna Mullins of Zana Cookhouse in Wexford, it's made with Gottsbridge-farmed rainbow trout that is then combined with Irish cream cheese, crme frache, lemon and dill.
Iberica charcuterie selection, €6.99 down from €6 until August 16
From the Salamanca region of Spain comes this delicious selection of charcuterie: chorizo ​​ibérico spiced with paprika vera and garlic powder; Loin de Cebo de Campo Iberico is made from pork loin flavored with herbs, and jamón de Cebo de Campo Iberico. It's the work of a family business in 1920, when Antonio Redondo Nieto began producing Iberico dry-cured sausages and hams, and it's the best kind of alfresco food: one that only needs to be opened, then eaten.
Handmade Pink Grapefruit and Coriander Cordial, €3.99
If you haven't tasted the cordials created by Clodagh Davis of Naturally Cordial at Enniscorthy in Co Wexford, you're missing out. This pink grapefruit and coriander variety is her best, and has a great balance of sweetness and herbal notes. Serve with sparkling water and lots of ice for a refreshing summer cooler.
Italian Hazelnut Gelato, €4.99 down to €4.50 until Aug 16
The Visani family in Bologna, northern Italy, has been making gelato since the late 1950s, and this variety combines Piedmont hazelnuts and dark chocolate chunks with Italian milk and cream. A dessert for elders.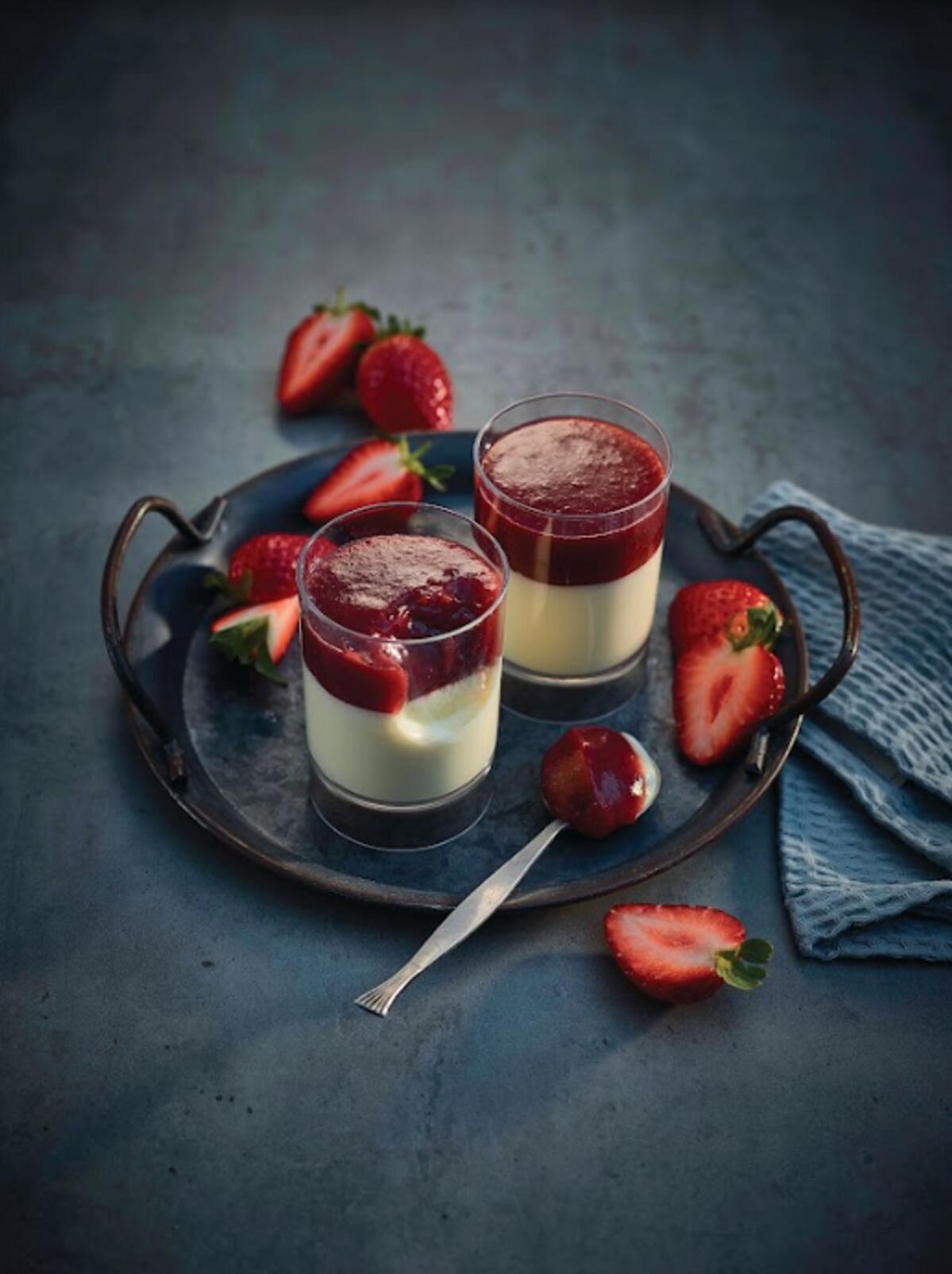 Handmade Irish Strawberry and White Chocolate Panna Cotta, €4
Robert Bullock and his team at Le Patissier in Dublin produce desserts and treats that will defy the will of the most spartan, and offer great value for quality. These panna cotta pots, which combine strawberries grown at Co Meath by Pat Clark with Irish cream and milk, are a real crowd pleaser.
four wines to try
Torre Oria Cava Brut Reserva, NV, Spain (ABV 11.5 percent) €14.99
Nothing says fun like bubbles in the sun and this Cava is a great, good value alternative to Champagne. Made using the same method as classic French sparkling, this Requena comes from DOP and is at least 15 months old as a Reserva. The delicious yeasty aroma is present immediately before settling into the bouquet of crunchy apples and white fruits. In the dry style, it has an invigorating palate that is extremely juicy and vibrant before a pleasant bitter almond finish. With its high acidity that pairs well with salty foods, it would be a perfect companion with Spanish charcuterie, which can cut through the richness of chorizo ​​quiche and would be perfect with salt and olive oil bruschetta.
New e Seora, Albario, Rias Baixas, Spain, 2020 (ABV 12.5 percent) €14.99
The region of Rias Baixas lies on the Atlantic coast and the Albario grape absorbs the saline minerality of its beach terroir with this vibrant wine, which comes from a vineyard with a modern approach to winemaking. There is a light nose at first with restrained aromas of peach and pear with light grapefruit and herb nuances. A burst of lemon citrus defines the refreshing palate with tropical fruit notes and the characteristic salivary saline finish. Deliciously worthy with a zippy tangy edge, this firm and salty would make an excellent pairing with Irish-made halloumi.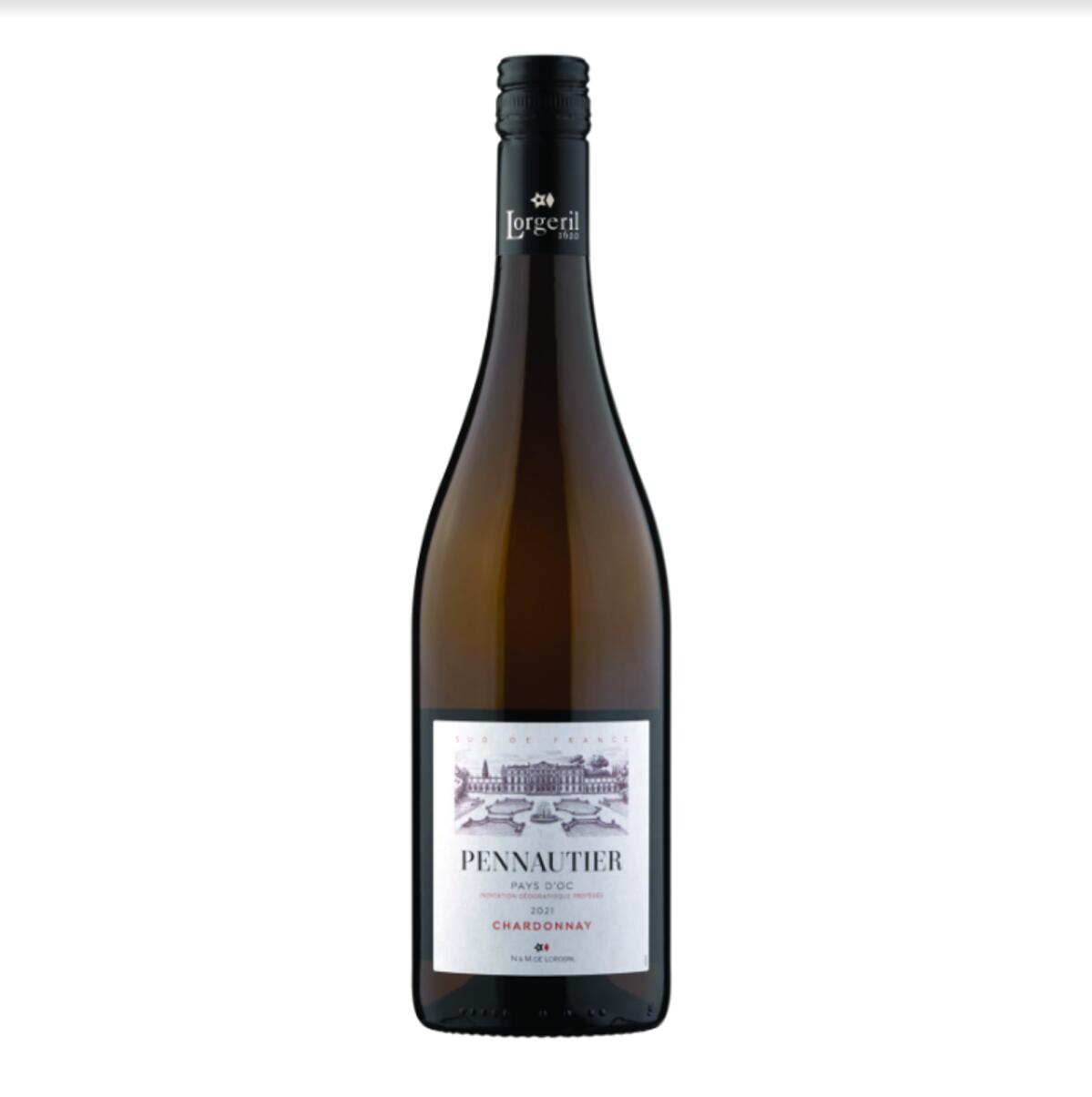 Lorgeril Pennautier Chardonnay, Pays d'Oc IGP, France, 2021 (ABV 13.5 percent) €14.99
Coming from six kilometers outside of Carcassonne in the Languedoc, this is a delightful chardonnay with no oak aging, allowing for a lovely fruit style. The cool climate of this terroir from the mountains allows the grape to retain a freshness that is evident in the glass. The nose is powerful and fresh fruit rinds with a zip of lemon and grapefruit citrus. A well-balanced wine with a faux but refreshing texture that shifts from cool earthy limestone earthiness to a pleasingly flinty minerality. It would be a perfect picnic match for smoked trout pâté or a nice foil to the salty richness of Irish-made halloumi.
Santa Margherita Prosecco DOC, Extra Dry, Italy (ABV 11 percent) €20.99
Made entirely from Glera grapes from bunches grown in the Valdobiadine hills, it has soft bubbles in the glass with a fine sheen. It presents aromas of white flowers on the nose and fleshy fruit of summer peach, Williams pear and with hints of minerality. The palate offers a vibrant freshness, full of juicy fruits and a refined balance of acidity and body. A fun and inspiring wine with a deliciously crisp, dry and mineral finish, it would be a decadent pairing with Prosecco strawberries and white chocolate panna cotta. enjoy.
Brought to you in partnership with Dunes Stores just better collection