Post-Covid reaction: After the flood
|
Can empathy, sharing and selflessness be acquired – and learned through life experience – or are these natural qualities dictated by an inner call? PHOTO: ANISUR RAHMAN
">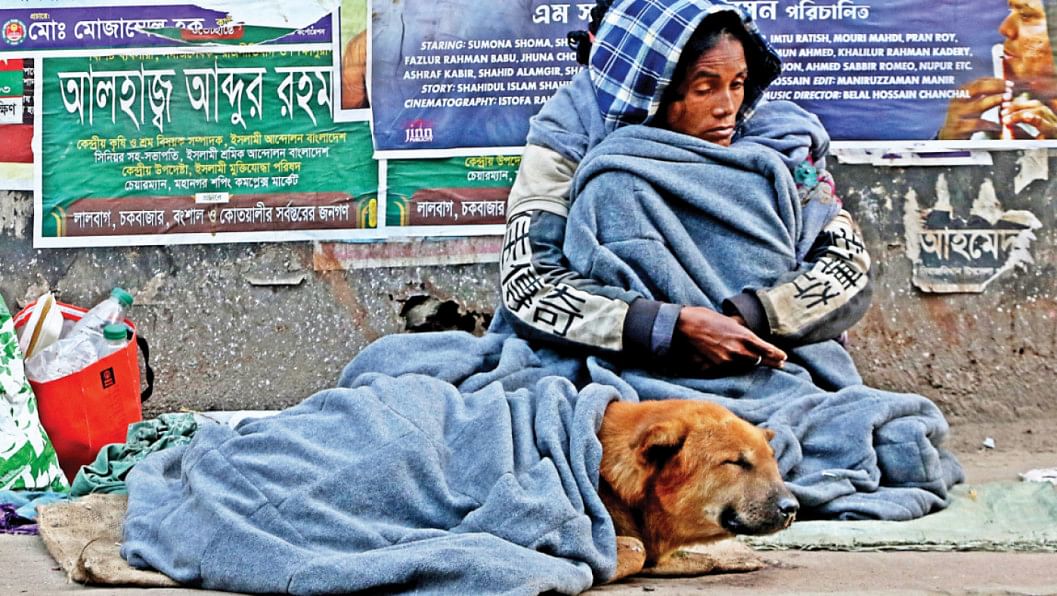 Can empathy, sharing and selflessness be acquired – and learned through life experience – or are these natural qualities dictated by an inner call? PHOTO: ANISUR RAHMAN

Now that we've entered the New Year, it's probably time to put our schedules on hold. Not to reminisce about beach holidays in Thailand or shopping in India, but to look at the post-Covid world. Personally, I want to consider whether I made lifestyle choices that I thought would slow down the tsunami. Am I in the place I imagined I would be – a less hectic pace, a sharper awareness of our blessings, and a deeper appreciation of the "other" and the needs of they?
Covid is not only a deadly virus that spreads in our body, but much more. It has penetrated our souls and shaken our inner core, giving us the opportunity to take a closer look at the technology-driven world we have created with the idea that it will make us humans invincible. Epidemics took a toll, especially on the poor. Cities and towns around the world have shut down factories and sent working-class citizens back into unemployment. The elite few sat in the comfort of their homes, perhaps not worrying about the next meal, but counting the minutes and days of unscheduled time without social interaction and meetings. the family. Forbidden to hug an old friend or kiss a grandchild, our material possessions became meaningless, locked in a lonely house. And we realize that we are all connected and we can't live our dreams in a bubble. Many have therefore explored the value of compassion and sharing, with a strong will to break ties with the past and create a more integrated and harmonious world.
For all the latest news, follow The Daily Star's Google News channel.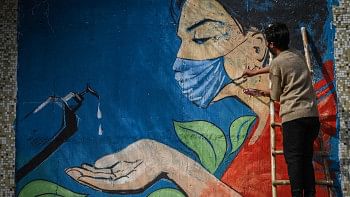 But as Covid subsides a bit, have we managed to cross the intellectual Rubicon? If anything, 2022 indicates that the spiritual lessons learned have been lost in the allure and luster of the harsh material world. We are witnessing the revival of heartless capitalism and conspicuous consumption: weddings and dinner parties are on the rise again, crazy demand for consumer goods, vacationers are constantly pouring into flights and hotels. The extravaganza does not give us much hope that we are ready to reset our priorities and our way of life to create a more humane society. On the contrary, people seem to have returned to their pre-covid lifestyles with renewed vigor, as if to make up for the two years lost in forced isolation.
Recent photos on the front page of The Daily Star it caught my attention and rekindled my thoughts on how different the Covid experience is to our minds. It read: "A woman living on the streets of the capital…shares her blanket with the street dogs she cares for…" The description may be self-explanatory, but the picture conveyed something more – the woman. homeless. when he fell asleep, there was no anger or sadness, but emptiness in his language that spoke volumes.
The poignant image provoked thought: are empathy, sharing and selflessness possible – and learned through life's experiences – or are these innate qualities dictated by inner call? And does compassion depend on wealth and fortune, or can it flow naturally the way the homeless woman shared her blanket with the dog?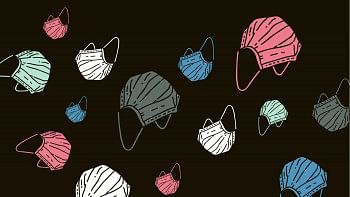 I, for one, believe that kindness and compassion have no race, borders and boundaries, and can overcome most obstacles. We make an inner choice: a moral choice, because no purifier or test can purify our minds or measure our moral direction. We and we alone are responsible for the path we choose. However, at certain critical moments, life gives us the rare opportunity to choose the "road less traveled" that brings us together as human beings.
Otherwise, we can choose the trodden path and become part of the prevailing prejudice, hatred, envy and injustice! I sincerely believe that epidemics are like that in our lives, where everyone can choose to do things in the best way.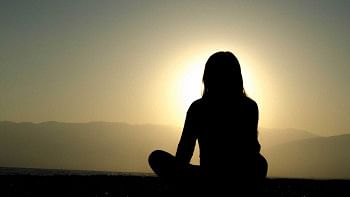 Unfortunately, it is difficult to change people's ingrained attitudes and lifestyles. But this is impossible. According to "Sapiens"The author Yuval Noah Harari, Homo sapiens began to dominate the earth not because of the progress of science and technology, but because of his ability to imagine things that did not exist (religion, nation) and build communities based on shared beliefs. Harari goes further to argue that if we as humans decide to change the myths that currently dominate our thinking, we can rapidly and dramatically change human behavior and change the pattern of life. the story. The question is: are we?
My head says that men and women are creatures of habit and resistant to change, especially if it means leaving their comfort zone and making sacrifices. But my heart says that there may be hope, because the human race has the will to create itself with the forces that destroy it.
Thousands of people is a Rabindra Sangeet exponent and former employee of the World Bank.