France, the new Eldorado of American fast food?
|
One by one, fast food chains are arriving in France, which is a thriving market for fast food.
Five Guys, Chipotle, Steakin Shake or Carl's Jr.: American fast food chains are being created in France one after another. McDonald's reigned, until the early 2000s, almost unchallenged in France. Banners are now popping up in the streets of downtowns and alleys of shopping malls.
Louisiana brand Popeyes and fried chicken burgers are the latest to try venturing on our side of the Atlantic. Even giant Wendy's, the great competitor to McDonald's and Burger King on American soil, is eyeing French consumers.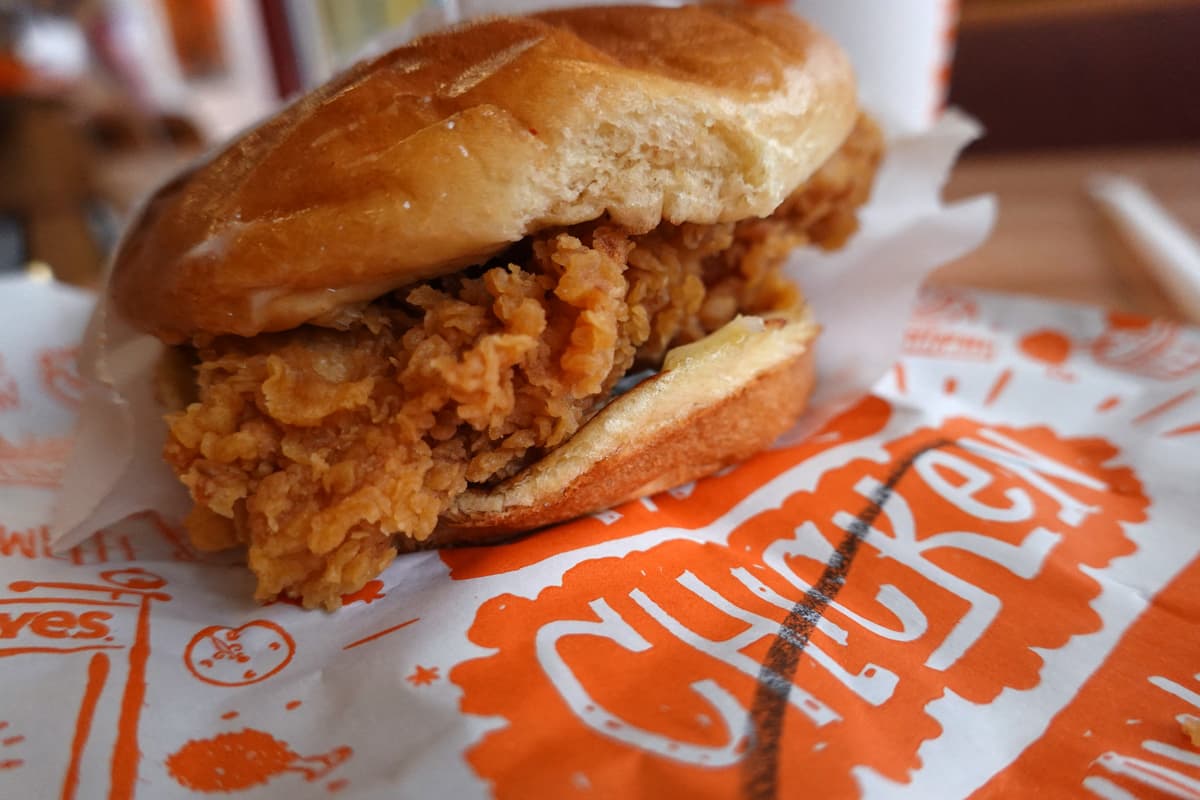 France, a new fast food paradise? If brands seem to be crowding at the doors of France, it's really because there are fewer of them there than anywhere else. Many are already established in neighboring countries, such as Spain or the United Kingdom.
"France is catching up," emphasizes Clara Sopo-Bresso, Restaurant Growth Strategist at Simon-Kucher.
In addition to the small reluctance of fast food, it is also the dominance of McDonald's that has slowed down, for some time, the development of the sector in France.
"It's an unparalleled quality/quantity/price ratio," adds Clara Sopo Presso, one of fast food's most valuable assets. "McDonald's, for example, is seen as a cheaper brand, although that's not necessarily the reality," she adds. A force well understood by these companies, which increases promotions around their loss-making flagship products, which are less expensive, even if they are not necessarily the ones that sell the most – such as "small pleasures for less than 2 euros" or from the "King Deal" menu at 5 Euros at Burger King.
Burger and ice cream
With burgers, fries, chicken nuggets and other ice creams, fast food chains are also betting on traditional and international products that are easy to consume and can be eaten at any time of the day. Evidenced by the prevalence of "breakfast" or hot drink menus, even dedicated spaces such as "McCafé", which allow these restaurants to exploit peak hours. This is another pillar of their success: unparalleled agility that allows them to quickly adapt to new consumption patterns.
When the health crisis forced restaurants to close their doors, fast food quickly backed away from tap-and-collect and delivery services, and was already familiar with using digital technology to take orders. Without completely sparing her, the health crisis was ultimately profitable, allowing her to grab a larger market share. "Attendance decreased by 15% in catering outside the home between 2019 and 2022. For fast food alone, it is only a 4% decrease," confirms Maria Bertsch, an expert at the NPD Group.
Nothing seems to stop the growth of fast food. Because in addition to the large American chains, tricolor brands have also appeared (such as Big Fernand or Bagelstein), not to mention the current popularity of kebabs and tacos. According to NPD Group figures, fast food accounted for 34% of catering traffic (which also includes sandwich shops, caterers and bakeries) in 2016, before rising to 36% in 2019 and then to 41% in 2022. Enough to tempt Brands that are still absent from French territory.
'There is still room'
Traditional restoration, he does not see it with a good eye. Mais ce qui fait réellement du tort, "it's la restauration rapide de qualité" plutôt que Burger King or KFC, explique Nicolas El Hakim, a la tête deux deux restaurants libanais in Paris and president of restaurateurs at l'Umih Île- from France. Between noon and the hour, customers have less time to eat, not to mention they consider the bill will be higher at a classic restaurant, even if that's not the case, and "we don't have the same marketing budget" to fix it, he notes.
Other major brands could still be established in French cities in the coming years, such as Wendy's. "There is still room," says Clara Suppo-Bresso, but "success is not necessarily guaranteed" for all newcomers. It is not because the market is booming that the road will go smoothly. For example, Popeyes suffered its first failure in the south of France, a few years ago, which forced it to close its restaurants and leave the French market.
Jeremy Bruno BFMTV journalist