Although he's a thoroughbred racing veteran and no stranger to preparing horses for a race, Joe Hampshire enjoyed his first Gallops breakfast Friday morning at Aiken Training Track.
"I just got here, but I think it's great. I love it already," she said. "I like all the people who come to see the beautiful horses and all the excitement of horse racing."
Hampshire, a retired jockey, is a member of the New England Turf Hall of Fame and the Parx Racing Hall of Fame in Pennsylvania.
He rode more than 23,000 races in his career. Horses aboard him have earned 3,801 wins and $44,567,367, according to statistics available on equibase.com.
Hampshire told the Aiken Standard that he plans to return to the Aiken practice field on Saturday for the first-ever Aiken Trials.
"I've heard about them since I was a kid," he said.
Hampshire is now a jockey's agent, and when he runs away from the racetrack up north, he visits his wife in Aiken. She is survived by her husband S.P. Doremus was involved with friend Amy Hebert, who owns Aiken Sadlery.
A portion of the proceeds from the breakfast at the Gallops go to support the Aiken Thoroughbred Racing Hall of Fame and Museum at Hopeland Gardens.
More than 200 tickets were sold for this year's event, Hall of Fame and Museum Coordinator Lisa Hall said.
Shealy's Bar-B-Que in Batesburg-Leesville prepared a buffet-style meal.
Among those waiting in line to fill their plates were Kathy Alvarez and her husband, Guido, who moved to Aiken from Hilton Head Island last summer and are new to breakfast at Gallops.
A native of Cuba, Guido previously owned thoroughbred racehorses and once purchased a mare carrying Sham's colt, who won the 1973 Santa Anita Derby (gr. I). Kentucky Derby (gr. I) and Preakness Stakes (gr. I).
Sham, runner-up in the Wood Memorial Stakes (gr. I), lost to Corner Light to finish ahead of Secretariat.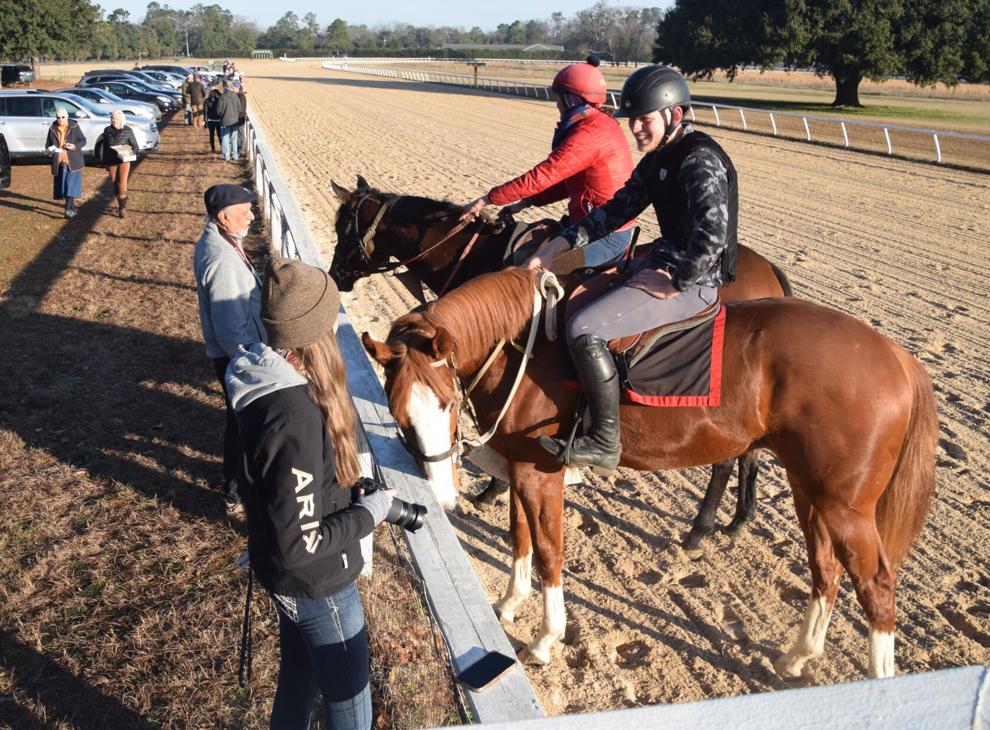 "To see something like this in the middle of town is pretty special," said Cathy of the Training Grounds. "It's very beautiful. It is also interesting to see the type of horse you see on TV. We watch the races all the time. As I climbed up into his (Guido's) man cave, he started the race."
Standing at the Cot Campbell Clocker booth during the breakfast was Joanna Glass, owner of Sporting Days Farm and known for being instrumental in establishing equestrian sports in the Aiken area.
He also owns some thoroughbred racehorses.
"I think it's great to be so close to these young horses and see them before they become famous or whatever," Glass said. "To watch them work out and have a nice breakfast to go with it, how could you ask for more?"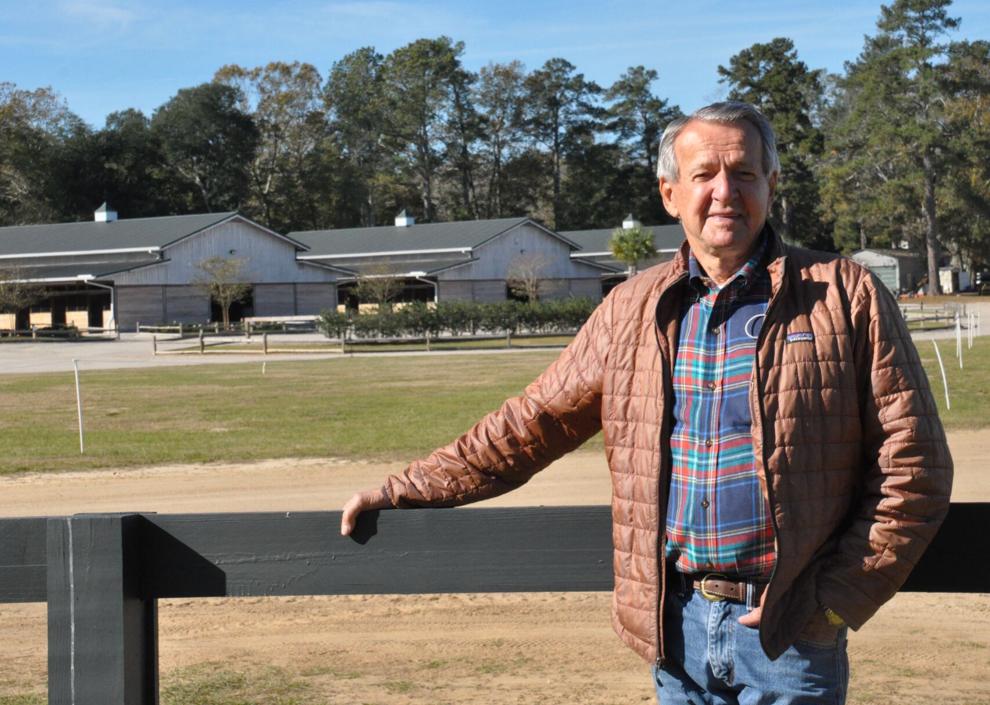 Georgianna "The Girl" Conger, an artist, equestrian and Aiken native, was at breakfast at Gallop with friends.
"I don't think I've ever been, even with all the horse connections I have," said Conger, a former secretary of the Aiken Steeplechase Association and whose father, Ford Conger, previously served as president of the steeplechase association. Died in 1993.
"It's exciting," he added. "I like to watch the horses exercise, maybe I'll get some good ideas for painting."
The guest speaker at the breakfast at Gallops was Acacia Courtney Clement, TV host, analyst and reporter.