The Argentos Carne in Denver is a great example of good things coming in small packages.
This five-table, counter-order restaurant is so modest it could be easy to miss. It would be a mistake. Occasionally an Argentinian flag is displayed outside. Otherwise, the only clues to what's inside are the white lettering on the windows and the faded paint above the door advertising "Argentina Street Food."
Its location on Santa Fe Drive north of Interstate 25 isn't exactly appealing, but it's a surprisingly popular spot, especially given its limited hours of 11 a.m. to 3 p.m.
The owner/chef is Argentinian. After taking orders, he and his team (I saw two more) in the kitchen behind the counter only work with beef, pork and chicken, either in several variations of sandwiches or empanadas. After all, the country is known for its carne (meat).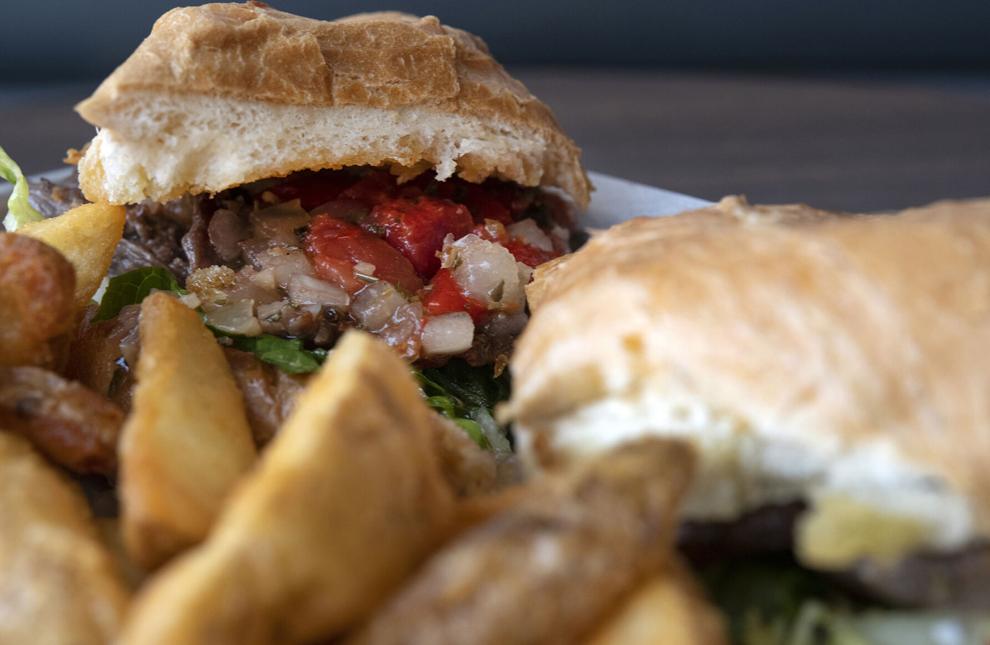 The Flank Steak Sandwich ($13.99), known as a vacio sandwich, is a thinly pounded and marinated flank steak. It's tender and topped with diced onions and tomatoes served on a small amount of lettuce in a toasted bun. Although the bread is soft and not crispy, it does not fall apart.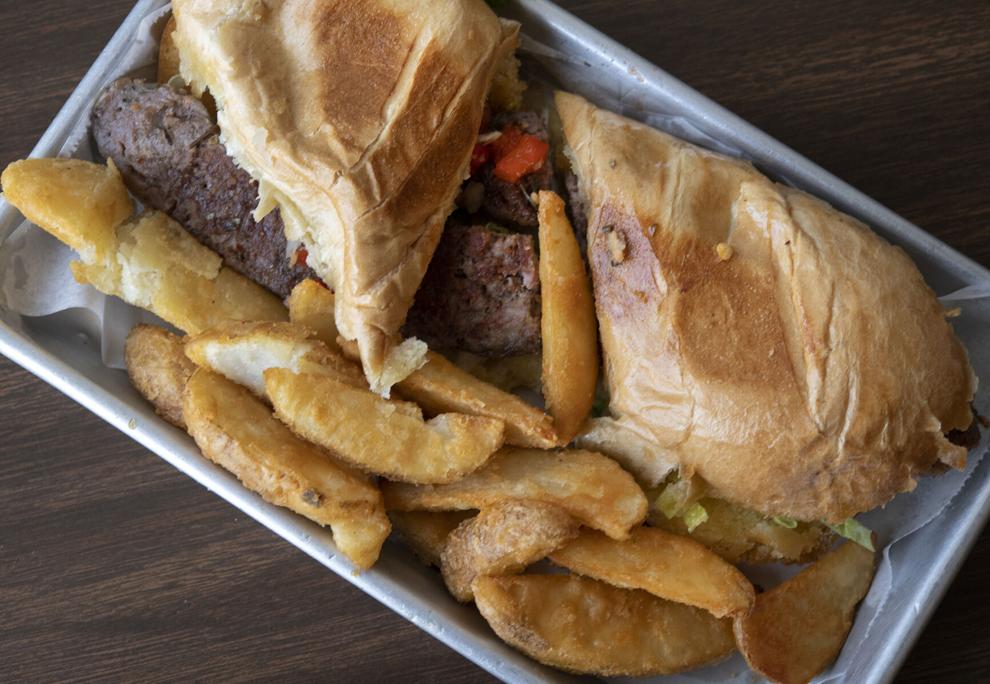 Bluegrass-flavored Durango band Stillhouse Junkies to perform in Colorado Springs
Choripan ($12.99) is perhaps the most traditional of all Argentinian street food. The name comes from chorizo, sausage and bread pan. The grilled sausage is sliced ​​lengthwise. This version of chorizo ​​is made with beef, not pork. It is, like all sandwiches, served on a toasted bun with diced onions and tomatoes.
The milanesa sandwich ($12.99) is a breaded and fried chicken breast cutlet. The bronze-colored crispy coating gives a bit of crunch. Black pepper and lemon are the bright flavors in every bite.
The menu also offers lomito (sandwich) made with pork, ham, cheese and egg; a grilled chicken sandwich; and grilled pork. These are big sandwiches and empanadas. No one left our table hungry.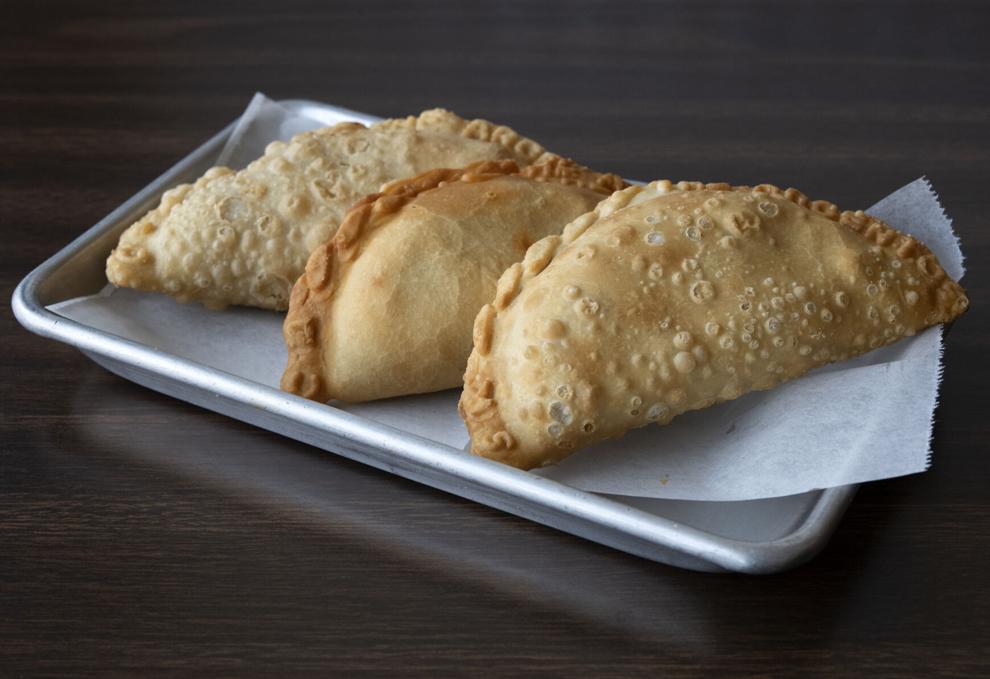 The empanadas are a must. Each order includes three for $12.99 with a choice of toppings. My favorite was the steak with diced marinated flank steak. The ground beef is seasoned with red pepper and onions; the chicken was less tasty. Crimped edges are expertly stamped to indicate which is which. The golden, flaky crust practically melts in your mouth.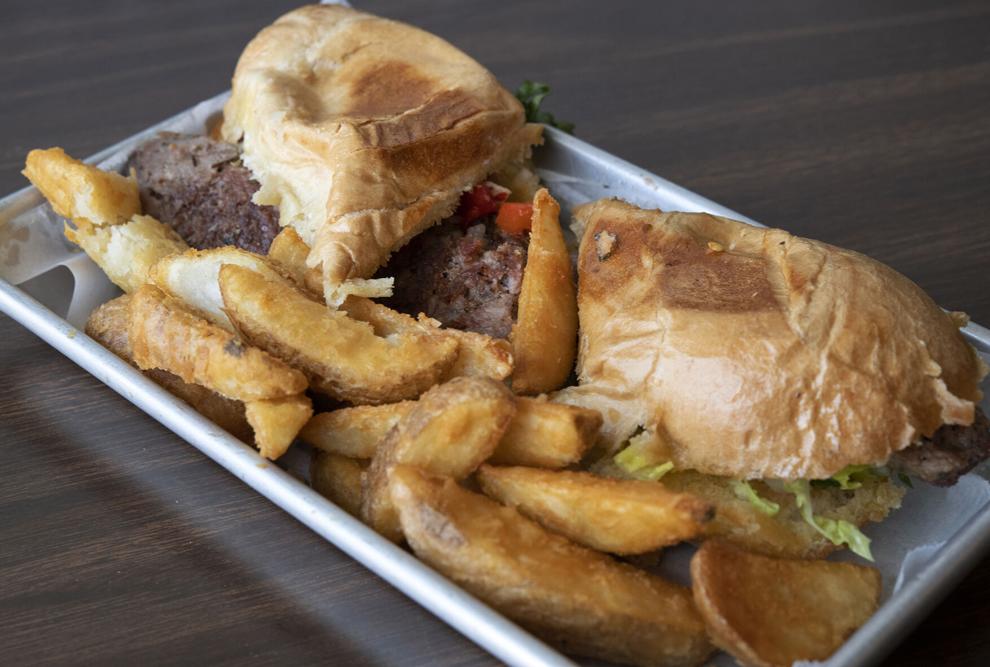 Wedge fried potatoes come with all sandwiches. They are a great combination of crispy and creamy. A small table near the beverage cooler (bottled water, teas, and sodas only) has containers for chimichurri, criolla, and what my friend who studied in Buenos Aires called pink sauce. All three are great for dipping potatoes for extra flavor.
Chimichurri is a herbal condiment with parsley, oregano, olive oil, garlic and red pepper flakes. I did not know the name criolla. Its main ingredients are diced red pepper, onion and tomato. The pink sauce is actually salsa golf made with mayonnaise and ketchup.
Decor is basic but trendy with a black and white color scheme. A few autographed football shirts adorn a wall. One employee wore a modified Argentina team jersey with the restaurant's name on it. A fun way to honor two things worth celebrating: the World Cup winner and Argentos Carne!
Argentos Meat
Argentinian street food
Location: 258 Santa Fe Drive, Denver
Contact: 1-720-510-3999; carne-argentina-street-food.business.site
Prices: $12.99 – $19.99
Hours: 11am-3pm Tuesday to Saturday
Details: Credit cards accepted.
Favourite dishes : Steak sandwich and beef empanada
Other: No gluten free or vegan options available.