A look at the comfort food-filled menu at the new J. Leinenkugel's Barrel Yard
At long last, the new J. Leinenkugel's Barrel Yard at American Family Field is one step closer to its debut on Monday, April 3, when the Brewers take on the Mets in the season home opener.
The new venue – previously known as the Restaurant to be named – was announced last December. But many of the details of the brewpub have remained a mystery, including the menu.
But today, the Milwaukee Brewers unveiled the menu for the new restaurant, which will feature accessible comfort food that complements both the design and ambiance of the fully renovated space, which will feature a working brewery with specialty beers brewed on-site by the brewmasters at Leinenkugel's.
A lot of thought went into the new menu, which is designed to offer delicious options for both game days and non-game days all year round. That means a menu that includes shareables, entrees and house specialties that will please a wide variety of guests. It also means a serious upgrade for the guests at the hometown ballpark.
In addition to staples like soft pretzels and deep-fried curds, appetizers also include tender, warm Ma's Buttermilk Biscuits, which will be served with aged whipped cream and warm honey.
They might just be the perfect accompaniment to the shareable Tavern Chicken Wings, which will be available with a choice of three sauces: Buffalo, Maple Sriracha or Bourbon BBQ. Wings are also available in flexible 1-, 3-, and 5-pound portions to accommodate single diners or groups.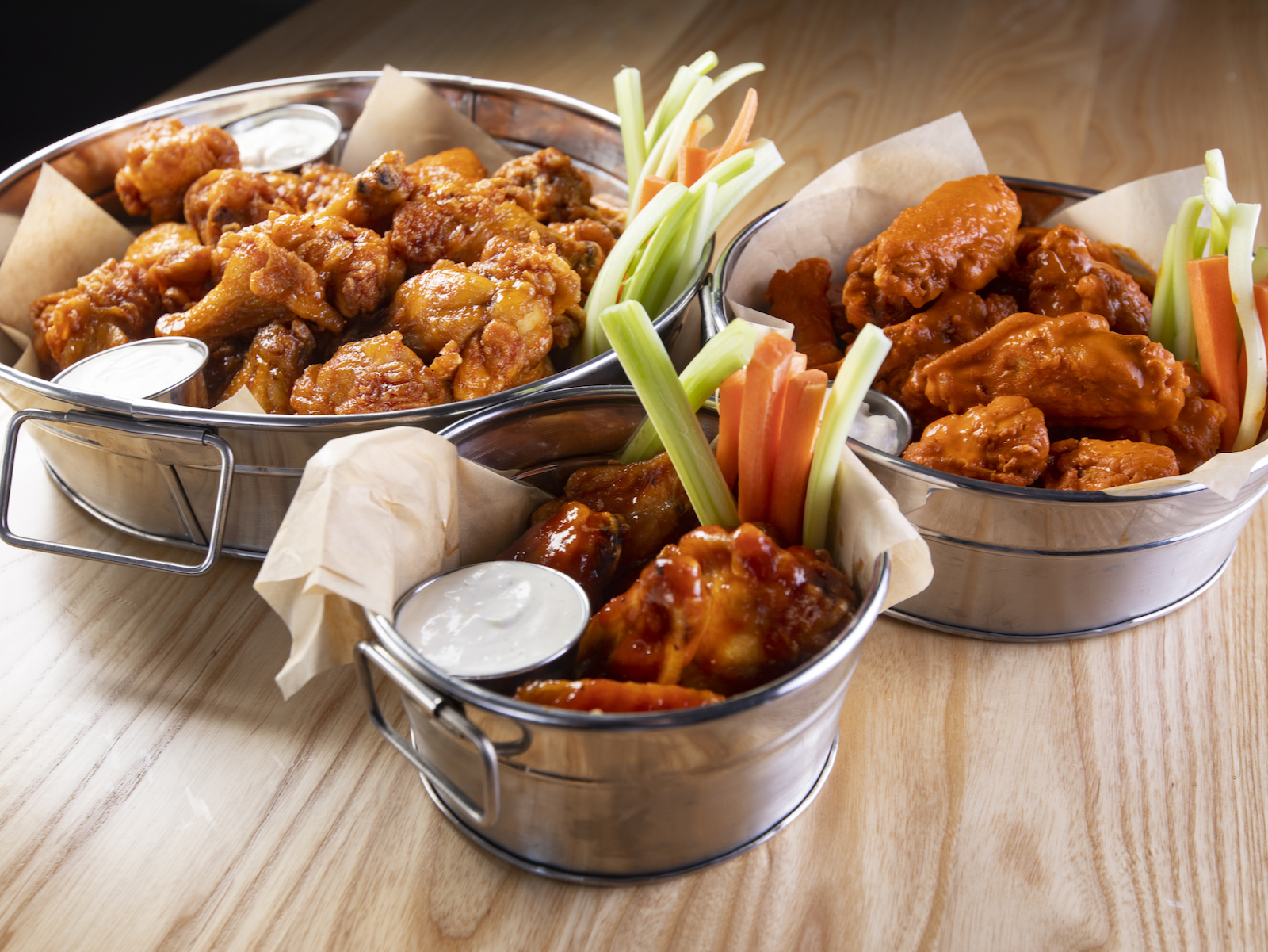 Guests will also find fresh salads—including a classic Cobb and Caesar—along with steaming bowls of warm, creamy beer cheese soup.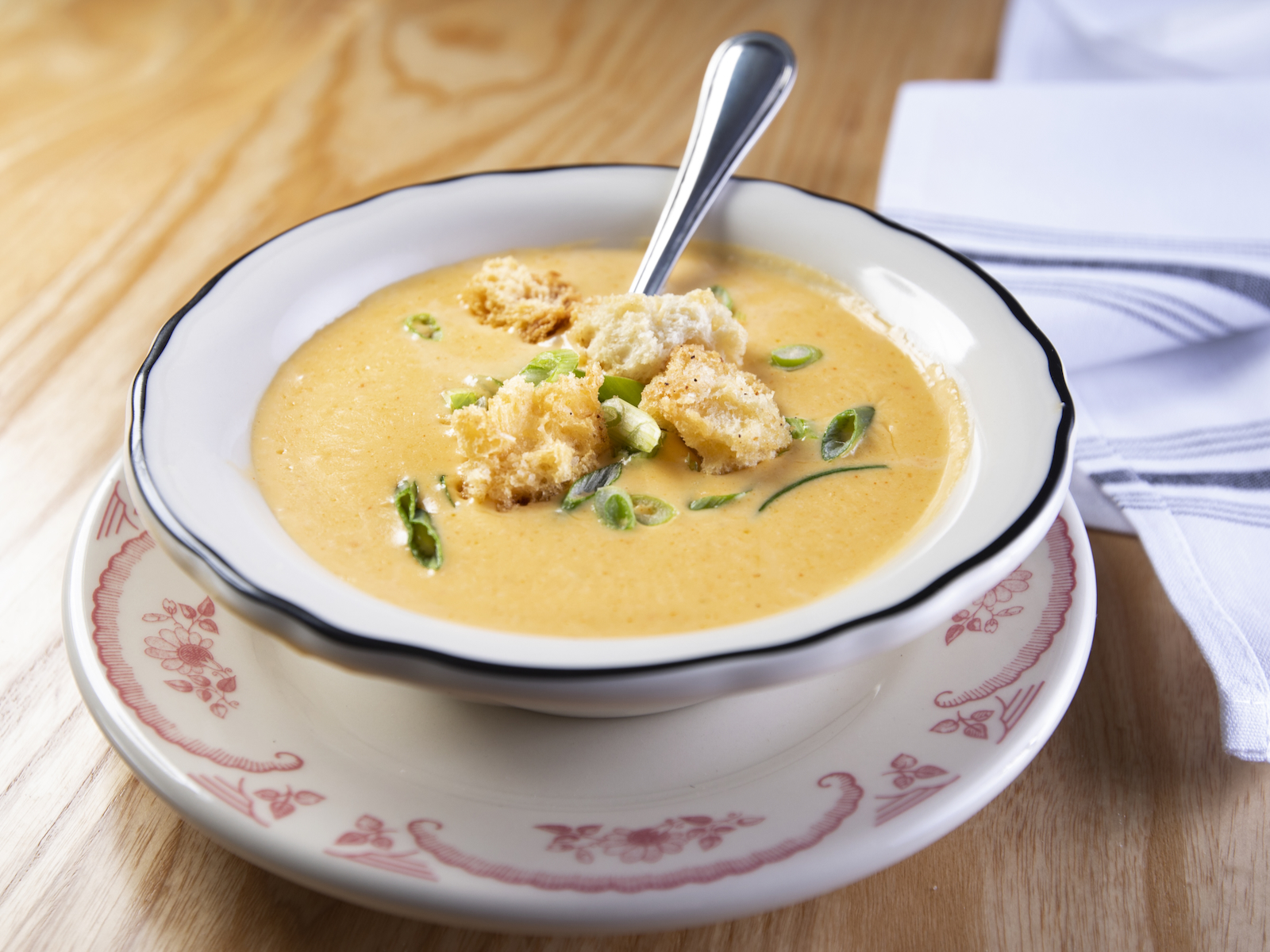 Enjoy that soup with one of Barrel Yard's handhelds, including the Big Eddy Burger, a turkey sandwich with all the fixin's, or the Duncan Creek Roast Beef sandwich with shaved prime rib and smoked gouda, loads of horseradish cream sauce and a roasted onion roll.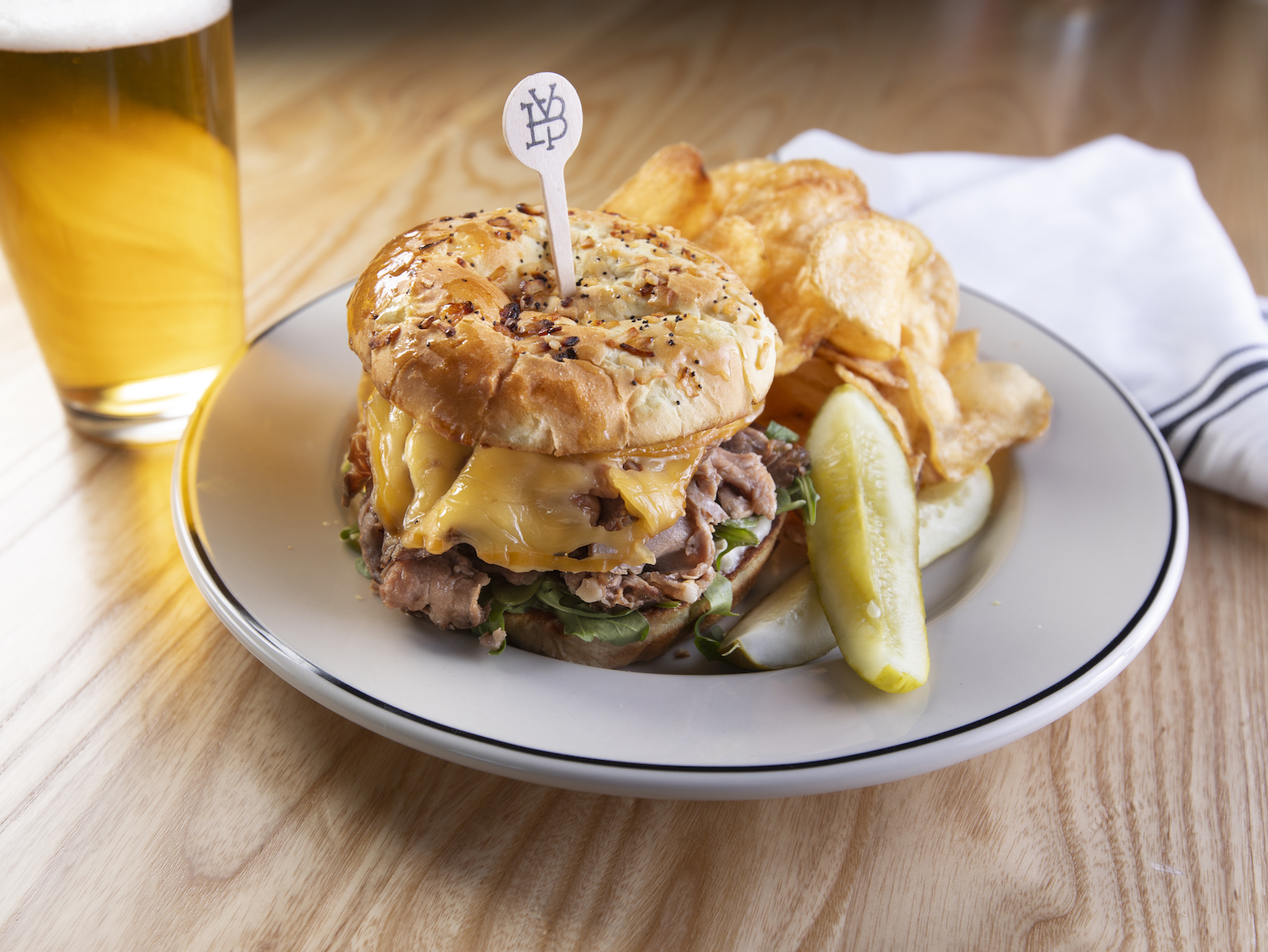 Among the demanding starters on the menu is the house speciality: Supper Club Crispy Chicken. Perfected through dozens of tastings, this fried chicken showcases tender, juicy chicken that has been seasoned with a signature spice blend and pressure-fried to give it an ultra-crispy exterior.
The chicken is available in two, four or eight-piece dinners served with horseradish coleslaw, stuffed potato salad and house biscuits.
Of course, there's also The Best of the Wurst Platter, a cleverly named specialty that pays tribute to Milwaukee and its sausage-making history.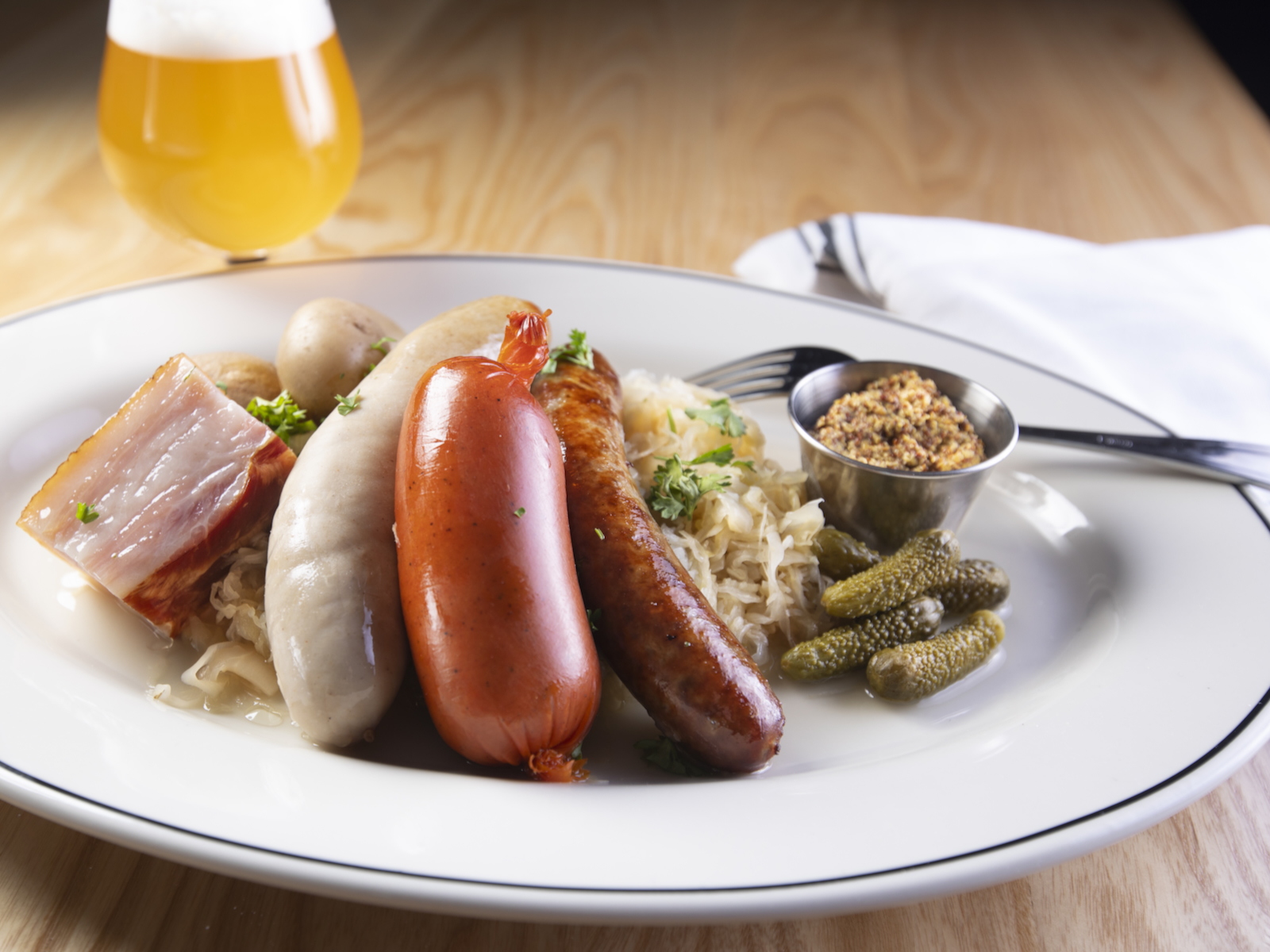 The German themed platter will feature knackwurst, bierwurst, weisswurst and sliced ​​bacon served with apple kraut and potatoes.
Would you like a steak? You will also be able to get that, complete with house fries and jus.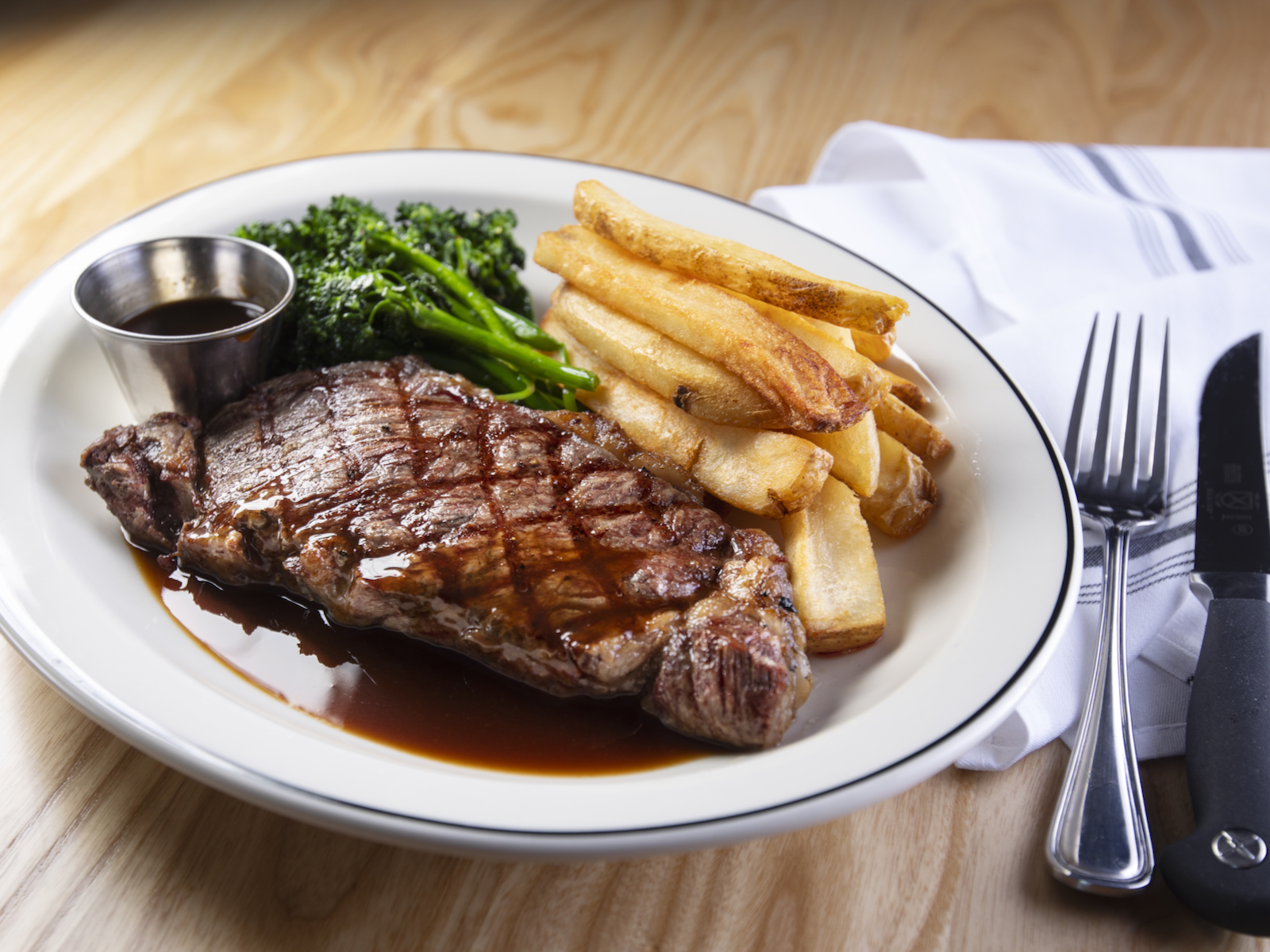 But that's not all. There will also be oh-so-Wisconsin dishes like Four Cheese Baked Wisco Mac and Leinie's Beer-Battered Walleye served with house fries, lemon and tartar sauce.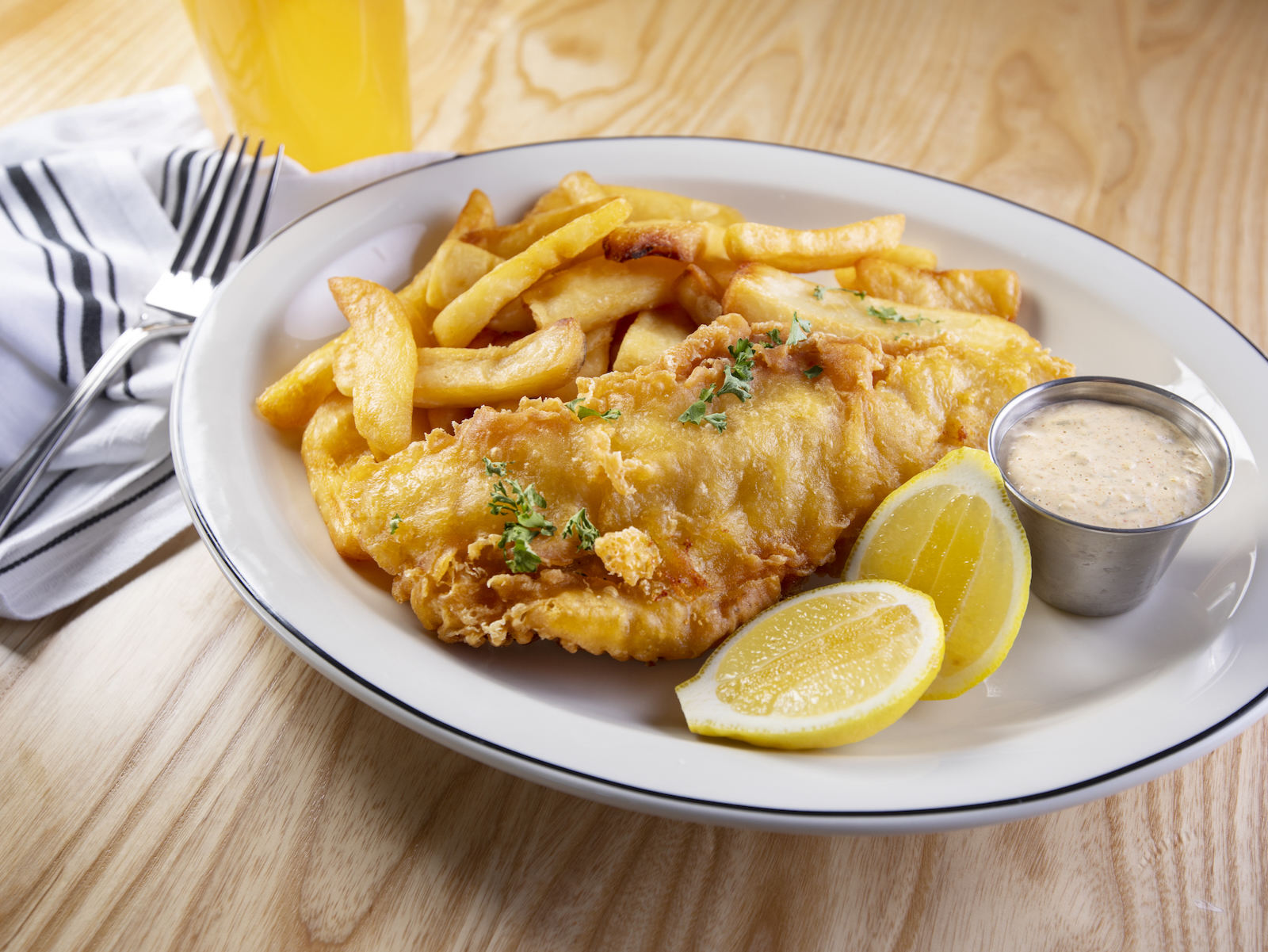 For those with a sweet tooth, the menu ends with Camping Churro Donuts served with a hearty drizzle of pecan maple caramel and cinnamon sugar, fruit tart (served a la mode) and mile-high chocolate layer cake.
[View the full menu online]
On game days, fans will be invited to visit the Tavern Bar, located through the garage doors of J. Leinenkugel's Barrel Yard. Drinks can be enjoyed at the bar; but guests can also order drinks to take back to their seats.
Drinks will include Wisconsin-inspired cakes as a refreshing take on a brandy slush, a loaded bloody mary and a brandy old fashioned. But there will also be newfangled creations like a dragon fruit margarita, blood orange spritz and zero-proof options like Blue Dream Lemonade, which is adorned with cotton candy and Rainbow Lemonade topped with a unicorn lollipop.
And yes, there will be plenty of beer. However, the selection will remain a mystery for now, with more information about the venue's brews revealed soon.
For fans looking to take advantage, there will be game day ticket packages that include seating and food at the Barrel Yard. It includes packages with great views from the Home Run and Bullpen Porches, along with tickets for interior tables behind the glass overlooking the field.
Larger groups can also rent out the updated Brew Room located in left-center field of the Barrel Yard. The space has both indoor and outdoor seating for 30 to 60 guests. The Brew Room is available on game days (with general admission, seating, buffet menus, a private bar, flat screen high-def TVs and two free beers per adult) as well as non-game days. Get more information online.
J. Leinenkugel's Barrel Yard will be open 11am to 9pm on non-game days. On days when the brewers play an evening game, the restaurant will be open to the public for lunch from 11 a.m. to 2 p.m. On afternoon game days, only ticketed guests are allowed in the restaurant. Reservations can be made on non-game days through Open Table.
Related